Two roads diverged in a wood, and I – I took the one less traveled by, and that has made all the difference. – –  Robert Frost
Conflict Resolution Systems is a series of Conflict Resolution, Mediation and Anti-Bullying Workshops stemming from the culmination of Sara's life's work helping others resolve internal and external conflicts find their path to rise to any occasion and work through any obstacle that comes their way.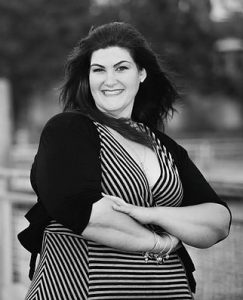 Sara Marie Steinweiss was born and raised in Bensonhurst, Brooklyn, a graduate from Brooklyn College with her BA in English Education.  She continued to earn her first Master's Degree in Special Education from Adelphi University and followed that up  with a second Master's Degree in School Administration & Supervision from Touro College.
Sara began her teaching career in 1999 at Canarsie High School and then soon moved on to teach at her alma mater New Utrecht High School.  It was at New Utrecht that Sara became Coordinator of Student Activities and ran community service projects with the students for over 10 years.  In addition, Sara continued to run and grow the Theatre Program she began when she was a student.  In the 13 years Sara taught at New Utrecht hundreds of students passed through the theatre program learning how to be a part of a community that supports, guides and embraces everyone for who they are and what they have to offer this world.
In 2011, Sara decided to take the "road less traveled" and resigned from the Department of Education to pursue a different career.  It was upon making that decision that Sara joined Councilman Vincent J. Gentile's team as his Educational Liaison & Event Planner.  It was with Councilman Gentile that Sara gained a great deal of knowledge about City Government, the community and expanded on her knowledge of the education system in our City.  In 2013 Sara joined the staff of the Federation of Italian American Organizations of Brooklyn as Director of Operations & Special Events for the first Italian American Cultural Community Center in NYC; IL Centro.
Educational and Professional Designations
A Bachelors of Arts was received from Brooklyn College of the City University of New York in June of 1999 in English Education. In 2003 a Master's of Science specializing in Special Education for School Aged Learners was received from Adelphi University.  Finally, in 2005 a second Master's of Science specializing in Administration and Supervision was received from Touro College.
As a licensed NYC Department of Education teacher I hold the following certifications: New York State Permanent Certification, English 7-12, New York State Permanent Certification, School District Administrator, New York State Provisional Certification, School Administration/Supervisor
NYC Department of Education Certified Vendor
NY State Certified DASA (DIGNITY ACT) Trainer
With over 13 years' experience in the field of Conflict Resolution & Peer Mediation I hold various certifications that were completed through the New York City Department of Education, these certifications include: Conflict Negotiation, Peer Mediation & Life Space Crisis Intervention
Honors and Awards
Woman Advocate of the Year, 2013 – 86th Street Bath Beach Kiwanis
Brooklyn Top Women in Business, 2015 – Star Network
Women's History Month Honoree, 2015 – Brooklyn Borough President Eric Adams
Professional and Community Associations
Parishioner, Saint Athanasius
86th Street Bath Beach Kiwanis International Club Member
The American Cancer Society Relay for Life
Landmark Education
Pietro's Fight END DMD (Duchene's Muscular Dystrophy)
Brooklyn Chamber of Commerce, Member